Featured Story:
 Finally Able to Wander
Ever had troubles keeping the WiFi faith when walking around your home? It's no wonder, really. The network demands of most modern families is closer to what a medium sized office needed only a few years ago.
Think about it; Junior's rockin' Call of Duty on the Xbox, while Trey's playing NBA2K on his, Mom's enjoying Pandora's auto-playlist paradise, and Dad's downloading 3 Spidermans in 4K to the Kaleidescape for his weekend marathon, all 210 GB of them.
That's some serious bandwidth! Consider any number of other things also going on during this bandwidth bonanza, (network security camera feeds, electronics and/or appliances auto updating, people file sharing or network printing).
It doesn't take a rocket scientist to see why a network designed during the Bush administration doesn't really cut the mustard any longer.  One of the biggest complaints we get is from people trying to use their mobile devices as they walk around the house, only to have their network slow to a crawl, even though they should have a good WiFi signal. Sound familiar?
It's not their fault. Some mobile devices (are you listening, Apple?) try their best to stay locked on to a signal. That's good, if you've only got one to choose from. If it does this even when there is a stronger one available, well, that's a hair puller outer!
WiFi Woe Solution
There is a solution! It's kind of sneaky, but we install some hardware that basically tricks your mobile device into thinking it's still connected to the same old WiFi access point, even as it's handed off to another, stronger one as you walk around. Problem solved!
We use two technologies to help you here. The first is a WiFi controller; basically a little black box that keeps your wireless devices choosing the strongest signal on your network. Next are high power wireless access points that blast out wireless signals they can pick up from outer space. Ok, not really, but they are pretty stout. The combination really makes wireless what it should have been all along.
The other complaint we hear is that the Wi-Fi is great inside, but once you hit the deck, dock, or back yard, it all but disappears. No worries! There's another simple fix; a high-power outdoor wireless access point. Combining optimized antenna technology, high power, and a dash of weather proofing, these things sit outside all year round, and let you keep your mega speed Internet connection all over de casa, indoors and out.
We know exactly how to set it up and optimize your WiFi and wired network so that everything runs smoothly, and fast! Smooth streaming, even with multiple movie feeds going, worriless WiFi no matter where around your home you are, and rarely seeing the little spinning thing on your screen. We'll be happy to come out and take a look at all things network, so contact us now to finally have your network work like you've always wanted.
Now, What We've All Been Waiting Years For…….
Okay, a now that we've got robust wifi figured out, here are a few words on something we've been hearing is just around the corner for about 15 years now…… must have been a pretty long corner! It's voice controlled automation, and we've finally turned that corner.
More voice controlled devices are popping up now. There's Amazon's little number, streaming media players and cable boxes you can control with speech (Can thought control be far behind?) What about more complex and useful applications?
What we're waiting for is "I'm leaving now" to turn off the lights, TVs, and music, arm the security system, and set back the furnace. Getting too dark inside? "Raise living room shades." should do the trick!
As technology catches up with desires, more of this once esoteric will become commonplace. If you've got something that you've always thought would make your life just a little easier, contact us now, it's what we love to do! We may even give you a few new ideas.
| | | |
| --- | --- | --- |
| | Sports Records That Aren't Falling Anytime Soon (Ever!) | |
Records are set every day in sports. It's what athletes strive for; bettering their performance in search of victory. Some records though, will never be broken. It's not simply because they're stratospheric, in achievement terms, it's because the game has changed. When games aren't played the same, the conditions that allowed those records to be set have long since evaporated.

Witness these:

2,632 – Cal Ripken Jr's consecutive MLB games played record – Guys just don't play baseball like they did then. Few players play anything close to every day. This season, the active payer with the longest streak is Manny Machado. His streak? 162 games; 1 piddling season. Yeah, Cal's pretty safe.

5,714 – Nolan Ryan career strikeouts record – With pitch counts more scrutinized than the Sports Illustrated Swimsuit Edition in a high school locker room these days, no one is getting close to Ryan's number. In fact, #2 is Randy Johnson, and the Big Unit is nearly 1,000 strikeouts back, at 4,875. It will take a 20 year MLB career averaging 286 strikeouts yearly to break it.

50.4 – Wilt Chamberlain season per game scoring average 1961-62 season. Yes, "The Stilt" dropped in an average of 50.4 points per game for an entire season. In an age when scoring over 50 points in just one game is an heralded achievement, he averaged it for an entire season, and that was years before the NBA adopted the 3-point field goal. Proving he was no 1-trick pony, he topped off the year by averaging over 25 rebounds per game as well.

Will it be broken? Nope, because he also holds the next 3 places in the record book as well! In fact, the next closest to Wilt is Michael Jordan, no slouch himself. His Airness dumped in an average of just over 37 points per game for an entire season, good for number 5 on the list, and number 1 from someone NOT named Chamberlain!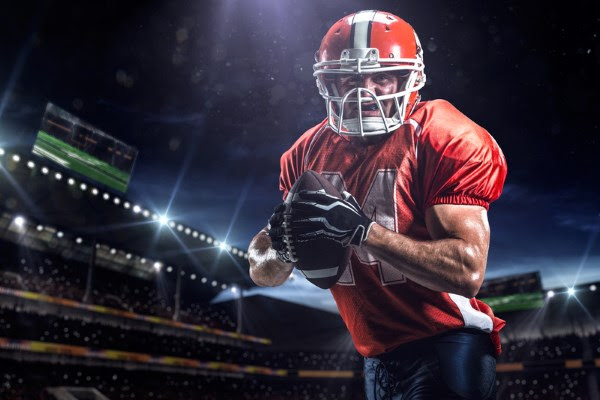 One final note about sports; the football season is only 2 months away now (Glory Be!) If you want to be sure to  see new gridiron records set from the comfort of your couch, make sure everything is up to snuff. We can come out and give everything a once over for you….. how's that projector lamp, anyway??